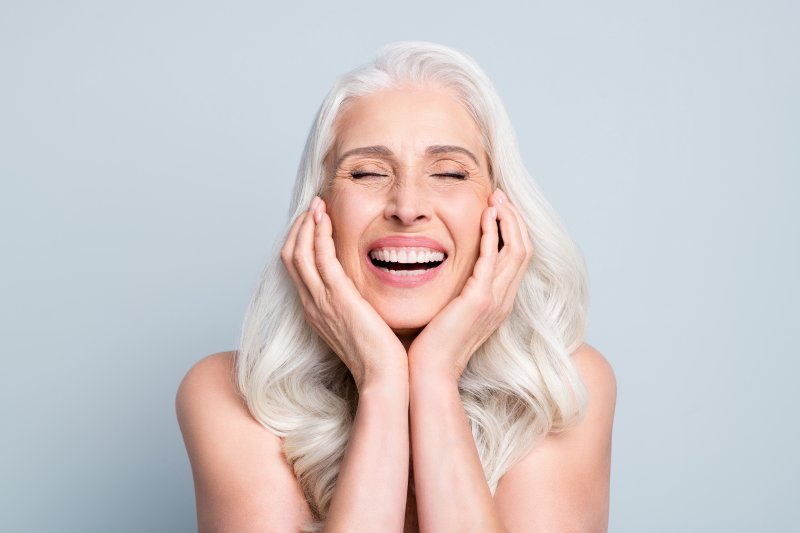 Who doesn't want a beautiful, fully functioning, complete smile? If you suffer from front tooth loss, you may not feel as confident as you once were. Not only that, but everyday tasks like eating and speaking could be very difficult. Although it's possible to restore your grin with a dental bridge or one-tooth denture, those are far from ideal solutions. Instead, an implanted front tooth has proven to be the best long-term method of tooth replacement for patients. Read on to learn why you should replace front teeth with dental implants and the benefits you can reap from this treatment!
What Is a Front Tooth Dental Implant?
A front tooth dental implant isn't as common as implants placed in the back areas of the mouth. However, it's still the best option for replacing a missing front tooth. Alternatives to this solution include a one-tooth denture or a dental bridge, which aren't very effective.
Single denture teeth can hide gaps, but they make it hard to bite into food easily as they lack sufficient strength. Plus, it moves around the mouth easily. A dental bridge is a more permanent solution, but it requires substantial reshaping of the teeth adjacent to the gap. Removing any healthy tooth structure increases the risk of infection and decay in the future. Because a single dental implant doesn't interfere with adjacent teeth and protects them, they cannot move out of place toward the gap.
Who's a Good Candidate for a Front Tooth Implant?
Most patients are able to get a front tooth dental implant if desired. Of course, the only requirement is to have healthy teeth and jaws that have finished growing and developing. For instance, children who lose adult front teeth because of trauma will need to wait until they're 18 or slightly older. Meanwhile, adult patients must simply be in reasonable dental and medical health. You shouldn't have preexisting issues like periodontal disease or other oral health problems.
Benefits of a Front Tooth Implant
By choosing to replace your front tooth with a dental implant, you can expect to enjoy many incredible benefits! Some of those include:
Receiving a natural-looking restoration that is fully functional
Easier maintenance as they can be brushed and flossed normally
Protection and preservation of adjacent teeth
A cost-effective solution, especially in the longer term
Quick and relatively comfortable implant surgery
Predictable and long-lasting dental treatment
About the Practice
At Prime Dentistry of Denton, we're passionate about helping families achieve their healthiest and most beautiful smiles. No matter what your oral health goals are, we're here to make them a reality. Whether you need a routine checkup or complex restorative treatment, our team is prepared to get you the care you deserve. To learn more about replacing your front tooth with a dental implant, visit our website or call (940) 514-0333 to schedule a consultation today!