Invisalign - Denton, TX
Straighten Your Teeth Without Visible Braces
Many adults and older teens could benefit from orthodontic treatment -- but few people are enthusiastic to wear metal braces for a year or more. Fortunately, there is a wonderful alternative with Invisalign in Denton. This clear aligner solution uses a customized approach to place focused pressure on misaligned teeth, gradually bringing them into the proper position. Keep reading to learn what you need to know about this treatment option, including whether or not it's right for you!
Why Trust Prime Dentistry of Denton for Invisalign?
Advanced technology for the most successful results
Personalized attention for each and every smile
Affordable treatment plans that fit in most budgets
What Are the Benefits of Invisalign?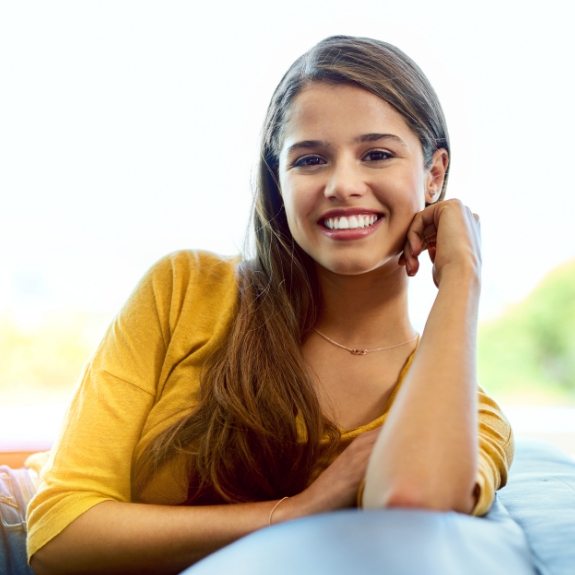 Invisalign offers a number of advantages for patients who are in need of orthodontic treatment but wish to avoid wearing visible braces. Some of the most significant benefits of this option include the following:
Clear aligners are very subtle, if not practically invisible when worn
Removability means you can take out the aligners before eating, brushing, flossing, and in anticipation of big events
The aligners are customized to ensure a comfortable fit
Smooth plastic will not rub blisters in your soft oral tissues
Fewer visits to the dentist are required throughout the treatment compared to metal braces
Straighter teeth equal a more attractive and confident smile
How Does Invisalign Work?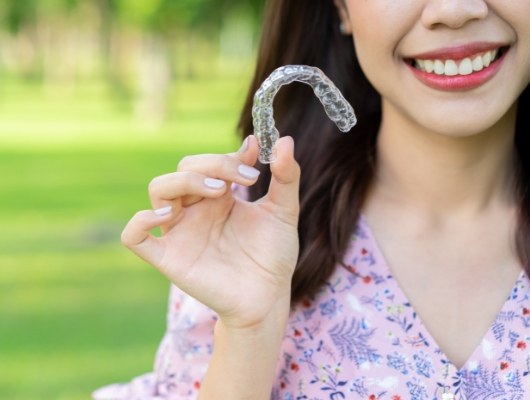 To set you up with your Invisalign treatment, your dentist will take scans of your teeth and put together a plan to gradually straighten them over the course of 18 to 24 months, on average. You will receive a series of aligners and be instructed to wear each one for 1 to 2 weeks depending on your unique needs. You can remove the aligners to eat, drink anything other than water, brush and floss your teeth as well, as for special events as long as you have them in for at least 20 hours each day. Visit our office for periodic appointments so we can check in on your progress -- and once the treatment is complete, we will fit you for a retainer ensure your teeth right where they should be for years to come.
How Do I Care for My Invisalign Aligners?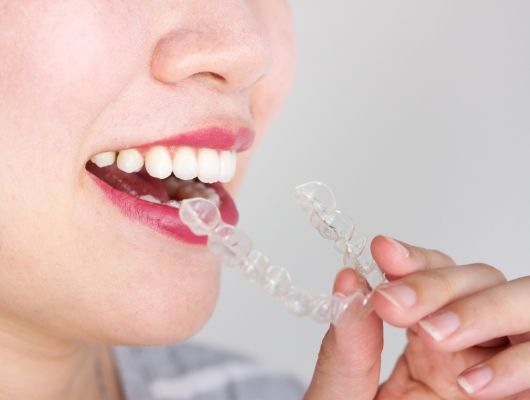 Keep these tips in mind to ensure your aligners function properly:
Clean the aligners at least once a day
Rinse the aligners after taking them out and before reinserting them
Clean them with cool to room temperature water only
Anytime you are not wearing your aligners, be sure to store them in the special hard case to prevent loss or damage
Am I a Candidate for Invisalign?
If you could benefit from traditional braces, chances are excellent that you are a candidate for Invisalign. This treatment can correct gapped teeth, crowded teeth, as well as overbite, underbite, and crossbite. The only way to know for sure if you are eligible for clear aligners is to get in touch with our office! Feel free to request an appointment to learn more about Invisalign and your smile today.