All-On-4 Dental Implants – Denton, TX
A Complete Smile You Can Count On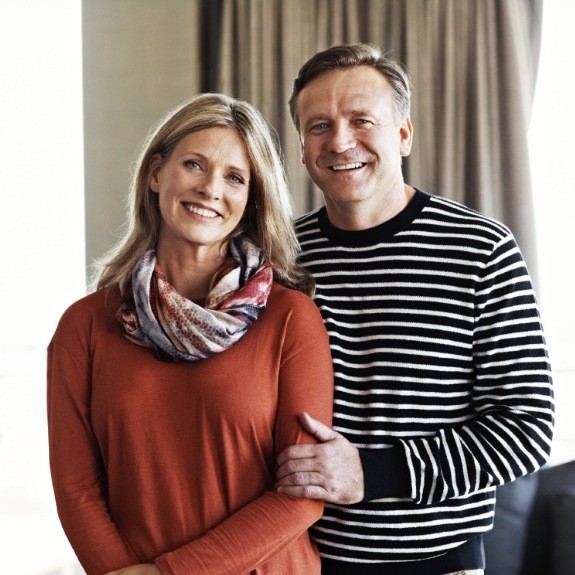 Dental implants replace missing teeth both above and below the gumline, making them the most lifelike tooth loss solution available. What's more, they can replace any number of missing teeth! However, they do require a strong jawbone, which can be a problem for patients with extensive tooth loss. Thankfully, that doesn't mean that traditional, removable dentures are your only option! With All-On-4 dental implants in Denton, our team here at Prime Dentistry can help you regain a complete smile you can count on. Read on to learn more about this unique type of implant denture and give us a call today to see if it's right for you!
How Do All-On-4 Dental Implants Work?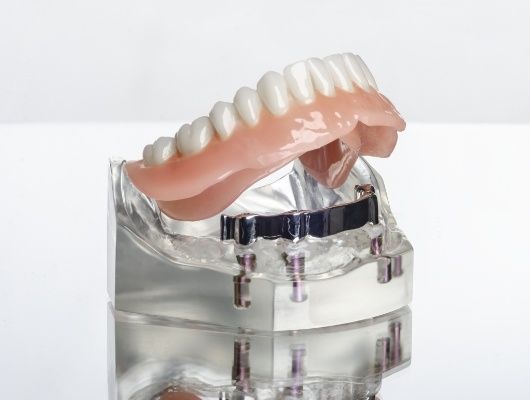 All-On-4 dental implants anchor a full denture securely in your mouth with just four strategically placed dental implants. These small titanium posts are inserted directly into the parts of the jawbone that are naturally the thickest. This way, the implants have enough tissue to fuse with and create a strong foundation for the denture, which is ideal for patients who may not have enough jawbone density to support a traditional implant denture. In many cases, All-On-4 can help patients enjoy all the benefits of dental implants when they otherwise may not be considered good candidates.
Am I A Candidate for All-On-4 Dental Implants?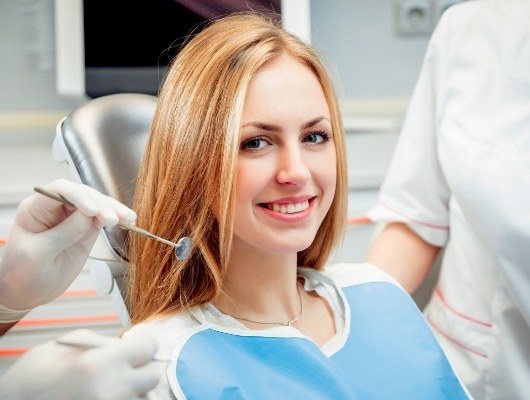 Many patients who are missing all their teeth can be good candidates for All-On-4 dental implants. Whether you've recently had the last of your natural teeth removed or have spent years with a frustrating traditional denture, All-On-4 dental implants may be for you if you have:
Good overall health: You'll need to be well enough to undergo minor surgery to receive dental implants. Additionally, certain health issues like diabetes need to be under control.
Great oral health: For your All-On-4 dental implants to be successful, it's very important that you have a healthy mouth and no gum disease.
The best way to see if you're a candidate for All-On-4 dental implants is to come to see us for a consultation. We'll review your goals, oral health, and medical history to help you make an informed decision on the best way to rebuild your smile.
Benefits of All-On-4 Dental Implants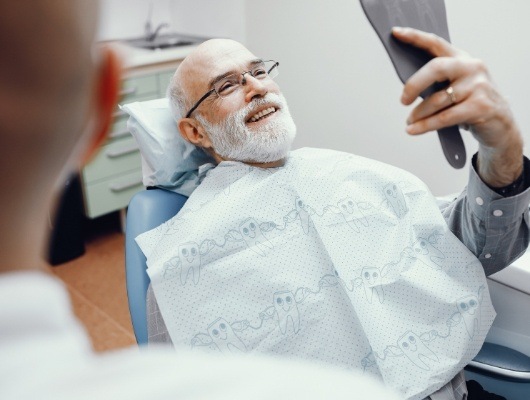 When you choose All-On-4 dental implants, you can expect to enjoy several important benefits, including:
Replacement of an entire arch of teeth with minimal surgery
A strong, stable smile that will never slip out of place
Eighty percent or more restored biting power, allowing you to eat comfortably
Results that can potentially last a lifetime
A smile that looks, feels, and functions just like natural
All-On-4 Vs. Traditional Dental Implants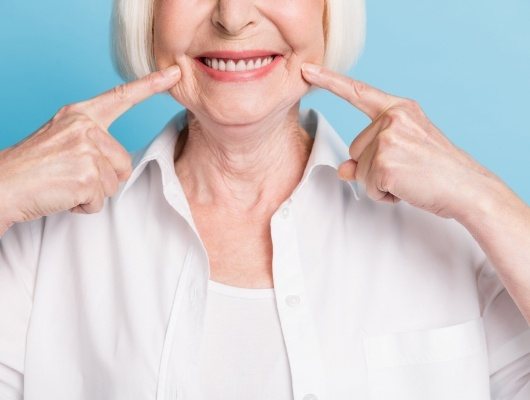 Additionally, All-On-4 dental implants offer several advantages over traditional implant dentures, including:
Minimal surgery and maximum benefits: Since All-On-4 requires fewer dental implants, you'll enjoy less invasive surgery, a faster healing period, and potentially less expensive treatment.
Results you can enjoy right away: With traditional implant dentures, you need to wait three to six months after surgery to get your new denture. However, with All-On-4, you can often have your new denture placed on the same day as your dental implants.
Skip the bone graft: All-On-4 dental implants often allow patients to bypass the need for a preliminary bone graft, which will save you time, money, and hassle.