Tooth-Colored Fillings—Denton, TX
Beautiful Restorations That Are Metal-Free
For years, metal or dental amalgam fillings were your only option if you had tooth decay or cavities. While they may fill in your teeth to protect the more sensitive inside structure, metal fillings make it obvious that you've had some restoration done. Thankfully, modern dentistry has brought an effective, safe, and reliable solution for tooth decay without any of the aesthetic negatives that come with traditional fillings. Tooth-colored fillings in Denton can give you a strong and healthy smile that looks great, too. Keep reading to learn everything you need to know about tooth-colored fillings at Prime Dentistry of Denton.
Why Choose Prime Dentistry of Denton for Tooth-Colored Fillings?
Team of experienced and talented dentists
Open Saturdays and evening hours
We use metal-free composite resin
What Are Tooth-Colored Fillings Made Of?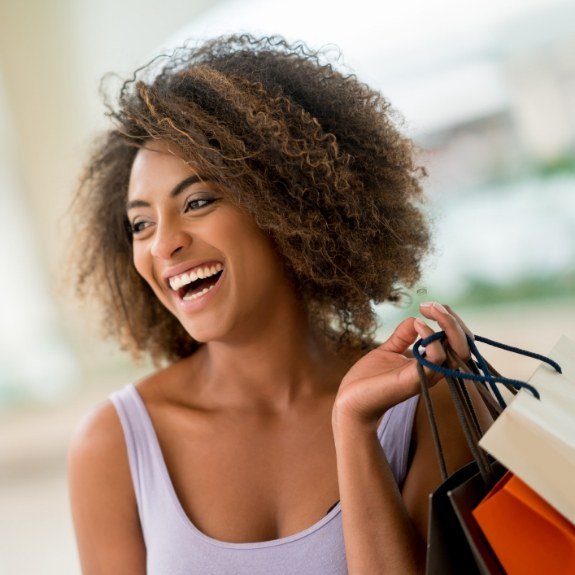 Tooth-colored fillings are made of a mix of plastic resins and silica fillers. These materials mimic a lot of the qualities of your natural tooth structure and they make your smile stronger! This composite resin is wear-resistant, making it harder for your filling to weaken. Plus, tooth-colored fillings mimic the translucency of your natural smile to make an incredible match with your teeth.
Benefits of Tooth-Colored Fillings Vs. Amalgam Fillings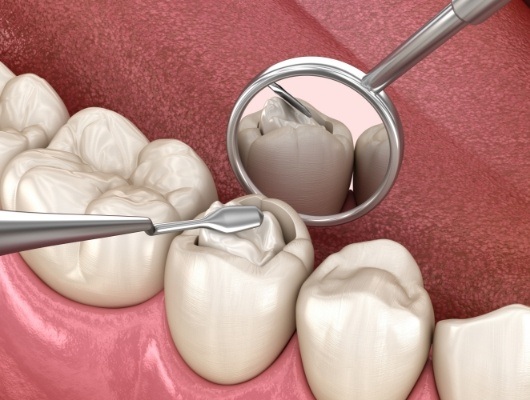 There are many benefits of tooth-colored fillings, but their biggest advantage is appearance. Whether you're in a work or social setting, your smile is a tool that you can use to make impressions. If you have a grin full of metal fillings, you may be less confident to show off your smile. Tooth-colored fillings offer a way to restore your teeth to their full strength while providing a beautiful match to your natural grin.
Tooth-colored fillings also preserve more of your natural tooth structure compared to metal fillings, which require a little bit of drilling to make sure the filling holds correctly. Because the composite resin that tooth-colored fillings are made of actually bonds with your tooth, extra drilling is completely unnecessary. Additionally, metal fillings often make patients more sensitive to extremely hot or cold temperatures. Because tooth-colored fillings are made of special plastics, it eliminates the sensitivity to temperature.
How Are Tooth-Colored Fillings Placed?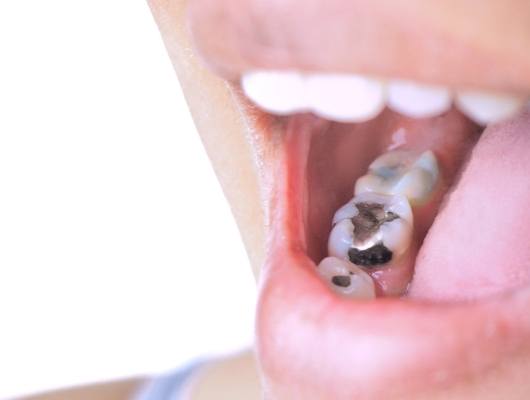 To restore any pesky cavities you may have with tooth-colored fillings, one of our dentists will numb the affected area with local anesthetic. Once you're comfortable and relaxed, they will clean away any and all decay from your cavity. After, a special bonding solution is applied to prepare for your composite resin filling. Then, your dentist will fill your cavity, shaping it afterwards to look and feel like your natural teeth. Last but not least, they will use a special UV light to dry the composite resin in just a few minutes for a great looking and feeling smile.
Caring For Your Tooth-Colored Fillings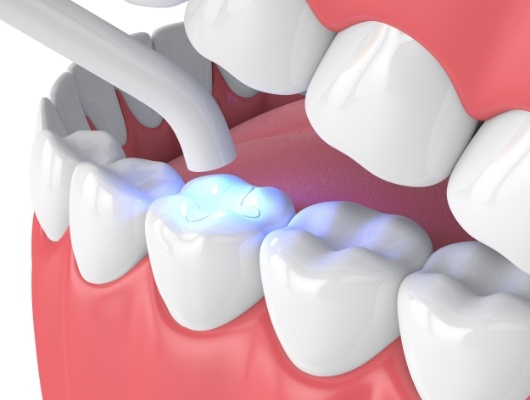 To maintain the most natural look and feel of your tooth-colored fillings, you should practice a good oral health routine. Brush for 2 minutes, twice a day, and floss in between each of your teeth to remove plaque and bacteria. You can also eat a balanced diet to avoid high amounts of sugars and acids in your mouth, and you should see Dr. Ahir or Dr. Shekhadiya at Prime Dentistry of Denton for routine checkups and cleanings to make sure your fillings are in tip-top shape.