Teeth Whitening – Denton, TX
Revamp Your Smile with Teeth Whitening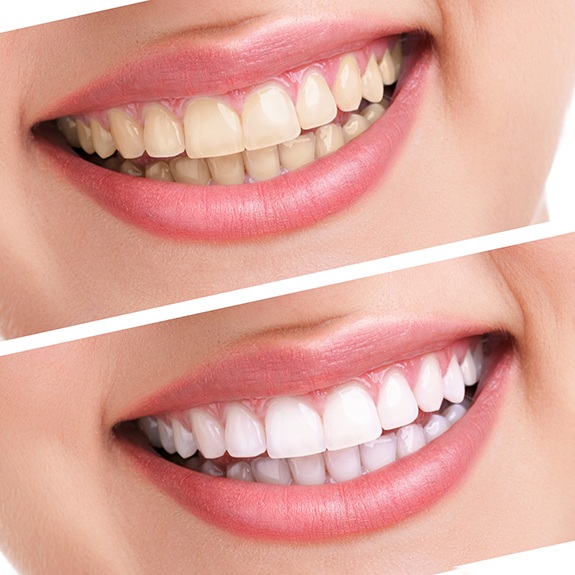 You don't have to be embarrassed by brown or yellow teeth. Dr. Ahir can revamp your pearly whites using an effective whitening system. Surface and age-related discoloration can be improved significantly using an in-office or at-home solution. You'll enjoy noticeable results that last.
Why Choose Prime Dentistry for Teeth Whitening?
Personalized Treatment Plans
In-Office and At-Home Solutions
Noticeable, Lasting Results
Who is a Good Candidate for Teeth Whitening?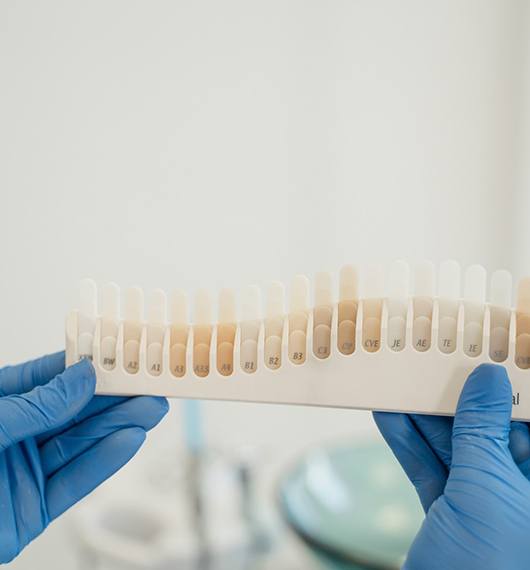 If you're suffering from stains and discoloration caused by poor oral hygiene, genetics, smoking, age, or drinking a lot of coffee, you may be a candidate for teeth whitening. You'll require an initial consultation to ensure your teeth and gums are healthy, which is a requirement for any elective service.
Don't worry if you need a little prep work, like a dental cleaning or filling. Your cosmetic dentist will also determine the source of your discoloration to ensure a whitening treatment will be effective.
How Does Teeth Whitening Work?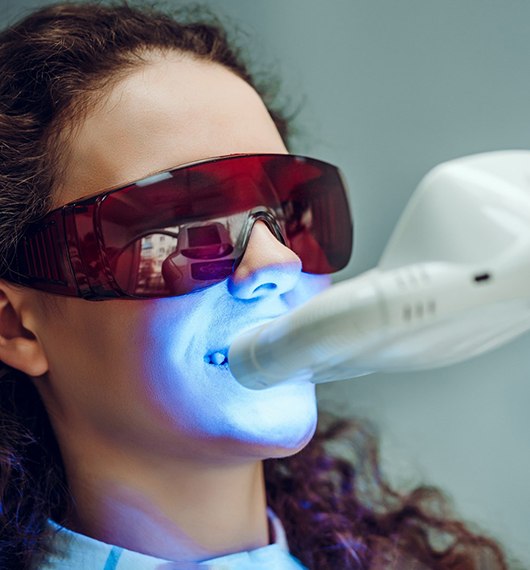 You have multiple options to treat discolored teeth, including:
Read More
Take-Home Teeth Whitening
Your teeth can get up to 8 shades whiter during your lunch break. A protective barrier is placed on your gums and lips before applying a whitening gel to your teeth. A special dental light is used for three 15-minute sessions to dissolve stains.
In-Office Teeth Whitening
You can enjoy the convenience of OTC products and achieve in-office results from your home. We will give you professional-grade whitening gel and trays to use daily for 2 weeks.
Tips for Maintaining Your Brighter Smile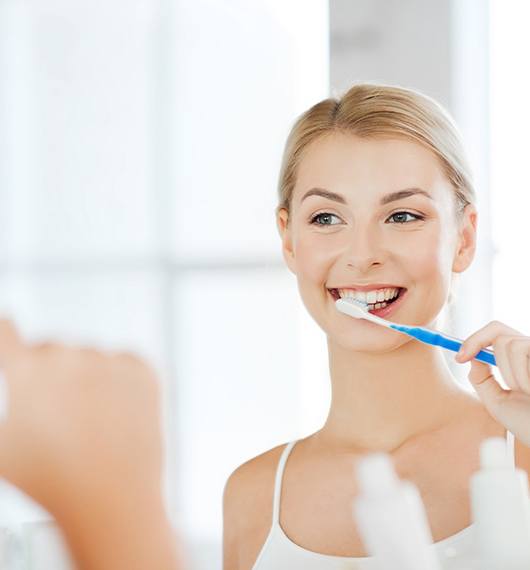 Your results can last for many months or years with the right aftercare. You can get the most from your investment by following a few tips:
Brush and Floss: Brush your teeth after every meal using a soft-bristled toothbrush and fluoride toothpaste. Clean all surfaces of your teeth for 2 minutes. Floss at least once a day.
Limit Dark Foods and Drinks: Moderate your consumption of dark foods and drinks. Drink coffee and other dark beverages all at once using a straw to limit contact with your teeth. Rinse your mouth with water after you finish.
Don't Smoke: Don't use tobacco to prevent tar and nicotine stains.
Visit Your Dentist: Schedule a cleaning and checkup every 6 months to keep your mouth healthy. We can also provide you with a touchup kit to maintain your results.
You can invest in a youthful, confident smile you'll be proud of. Request an appointment online or call (940) 220-4907 to see if teeth whitening is right for you.