Advanced Dental Technology – Denton, TX
Making Precise Dentistry Convenient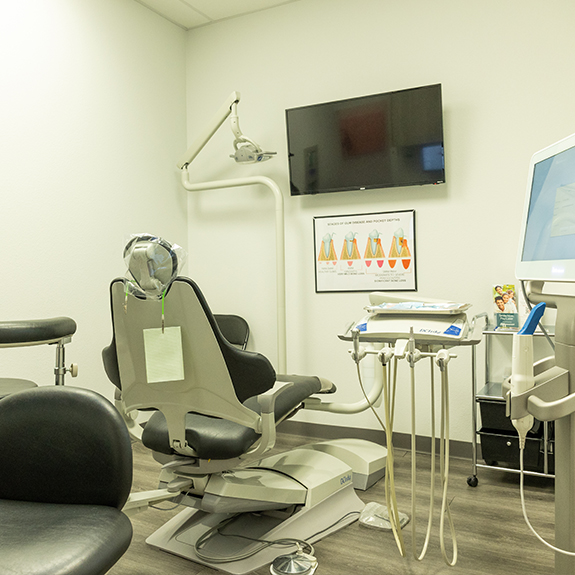 Dr. Ahir believes that his patients deserve high-quality, detail-oriented dental work that's made to stand the test of time, which is why our dental practice is equipped with the latest technology, like our 3D printer that allows us to create customized restorations right in our office. By utilizing these instruments, not only can we make each of your visits more streamlined and convenient, but also precise. Our digital impression system and cone beam CT scanner allow us to account for minute diagnostic details to ensure that no stone is left unturned during dental procedures. We welcome you to read about the advanced dental technology in Denton we utilize below.
3D Printer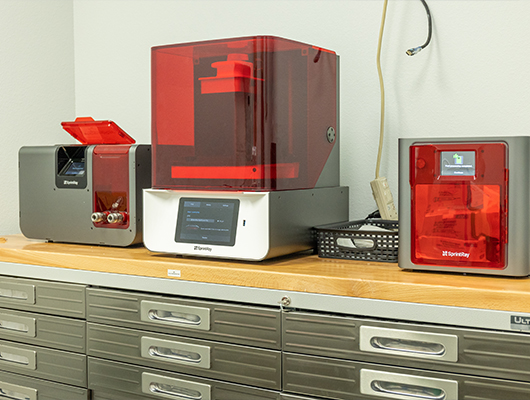 Our office is unique in the fact that we have a 3D printer that allows Dr. Ahir to craft customized dental crowns and veneers right under our roof, allowing us to complete procedures that are typically lengthier in a shorter amount of time without compromising the quality of our work. That means you won't be required to wait one, two, or even three weeks for us to send off your impressions to a dental laboratory to craft before we can complete your treatment.
CT/Cone Beam Scanner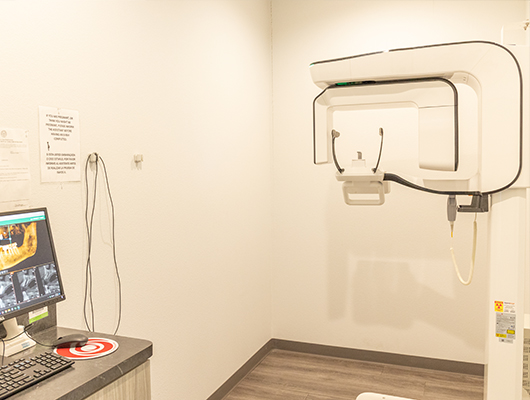 The cone beam CT scanner is an amazing piece of technology that helps Dr. Ahir during diagnostic and treatment planning stages of visits. It works similarly to an X-ray machine in the fact that it allows us to see the area of your mouth that lies below the gumline, but it does more. It creates a 3D model of your entire facial structure, allowing our team to view the location of your airway, nerves, jawbone density, and sinuses, which is especially helpful for placing dental implants.
Digital Dental Impressions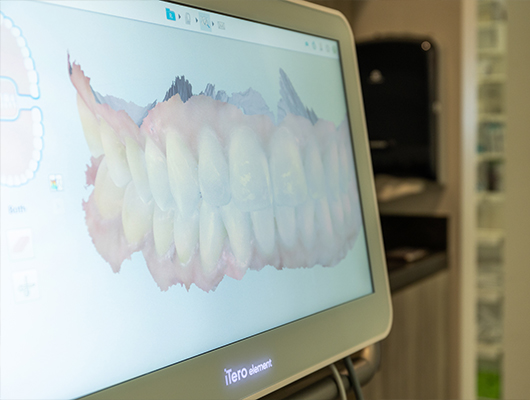 Some dentists still rely on putty impressions to create nightguards, restorations, and other oral appliances, but not us. We utilize a more streamlined and precise piece of technology to create digital blueprints of your teeth and oral structure. We can then use these impressions to send off to our dental laboratory to craft a device or restoration, or we can transfer it to our 3D printer to make veneers or a dental crown in-house.
Intraoral Cameras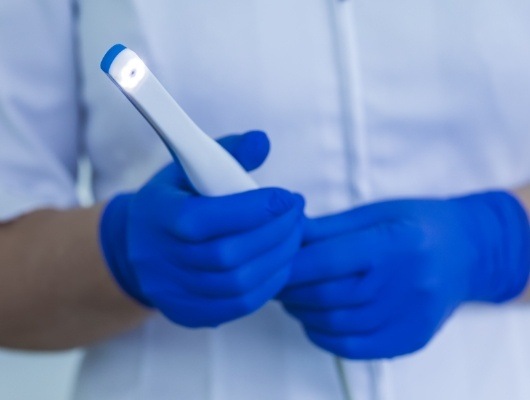 We typically utilize intraoral cameras during the examination process of our visits because it allows us to see harder-to-reach areas of the mouth in greater detail. The small, wand-like device has a camera attached to the end of it that Dr. Ahir can move throughout the mouth to capture still images or live video footage with. We can then display it on a large chairside monitor to show you exactly what issue you may be facing and how our proposed treatment plan can address it.