Children's Dentistry -- Denton, TX
Caring for Your Favorite Smile
Seeing your child smile is probably one of the highlights of your day. You want to make sure that those little pearly whites stay healthy for the long haul -- and that means taking great care of them at home and by visiting a children's dentist regularly. At Prime Dentistry, our team welcomes the youngest in your family, too. Keep reading to learn more about our children's dentistry services!
Why choose Prime Dentistry for children's dentistry?
A kid-friendly team your child will love
Prevent cavities to keep their growing smile healthy
Affordable dental care for the whole family
When Should My Child Visit the Dentist?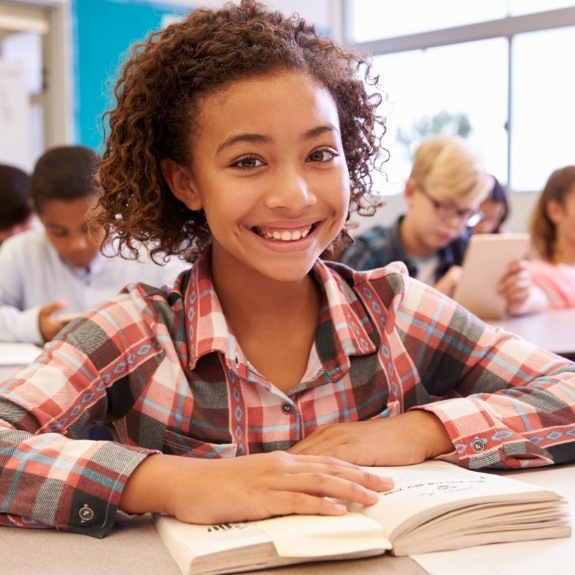 It may seem early, but the American Dental Association's recommendation is for a child to visit the dentist for the first time around age 1, with regular checkups and cleanings beginning no later than their third birthday. Starting routine dental care early is the best way to help your little one avoid cavities and ensure any issues with dental development are detected early.
What to Expect during Your Child's First Visit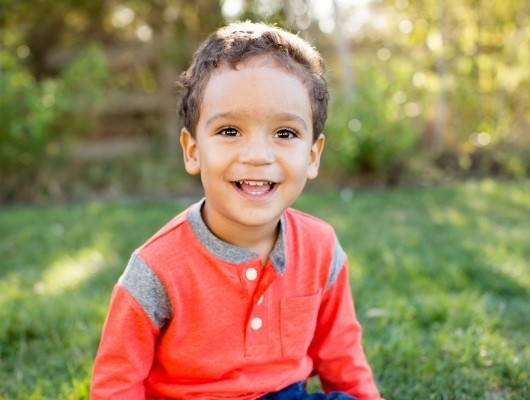 We always block off plenty of time for a child's first dental appointment. We want to make sure this visit is laid-back and starts your little one off with a great impression of what it means to visit the dentist! Your child will sit in your lap throughout the appointment, while we take a quick look in their mouth and answer any questions you may have about how to care for their growing smile. After the visit is over, we will send your little one home with a small prize and make plans for you both to come back for another checkup in about 6 months.
Kid-Friendly Dental Care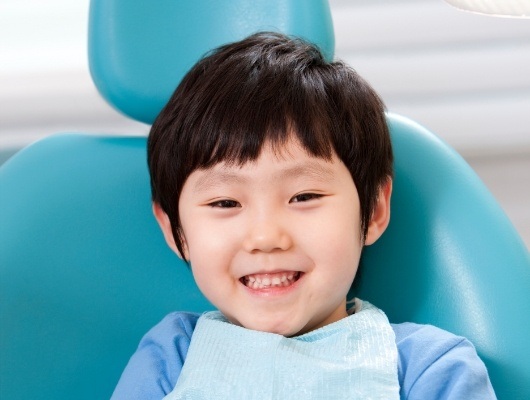 Taking care of a child's smile requires a gentler approach -- and that is just what you can count on from our team of experts! We are all funny, friendly, and relaxed to help make sure everyone feels comfortable and at ease.
Dental Sealants
Kids are at the greatest risk of developing cavities between the ages of 6 and 14. Dental sealants help protect against cavities by providing a shield between the tooth enamel and food particles/sugars which can accelerate the rate of decay. Dental sealants can be applied in a few minutes at the end of a routine appointment and offer years of protection against cavities.
Fluoride
A topical fluoride treatment strengthens tooth enamel to help protect against weak spots which turn into cavities. We recommend this treatment at the end of a checkup and cleaning for most kids -- and even some cavity-prone adults!
At-Home Tips for Oral Health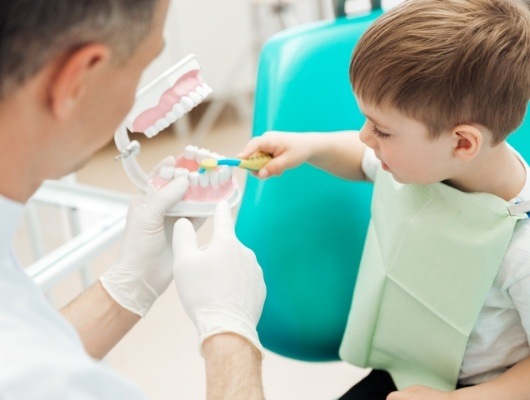 Taking care of your child's smile at home requires pretty much the same steps that you take for your own teeth and gums. Make sure they brush for two minutes, twice a day, and that they floss between teeth daily. Some kids don't like dental hygiene, though -- so you may need to keep these tips in mind.
Steps for at-home hygiene for kids:
Start a progress chart and set rewards for consistent brushing and flossing
Model good behavior by taking care of your own smile
Have everyone brush and floss their teeth together