Dentures—Denton, TX
Restore Your Grin to Its Whole Health Again
Dentures have been completing patients' smiles for centuries. Evidence shows that the first use of dentures dates back to Ancient Egyptian times. Luckily for you, dentures have come a long way since our ancient ancestors used them. While other replacement methods provide an alternative to dentures in Denton, they are still preferred by patients who want a faster, easier, and more affordable solution to replace their teeth. Keep reading to discover the amazing benefits that dentures from Prime Dentistry will bring your smile.
Why Choose Prime Dentistry for Dentures?
The fastest solution for replacing multiple teeth
The durability allows you to enjoy a full smile for years
We create dentures to match your natural smile
What Are Dentures?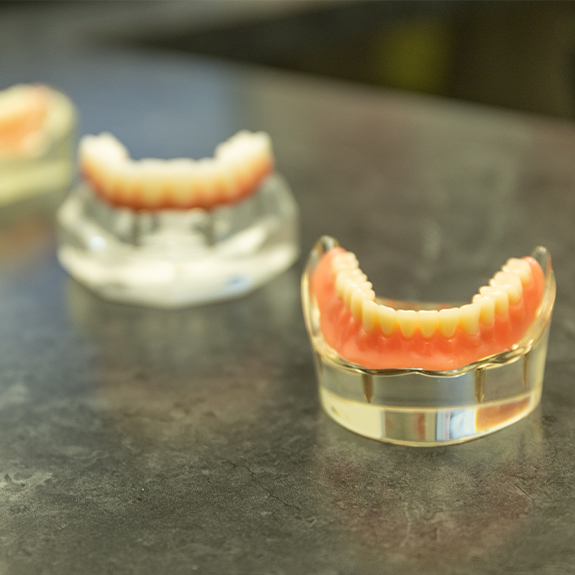 Dentures today are better than ever before. Using an impression of your upper and lower gums, Dr. Ahir or Dr. Shekhadiya will create a denture mold that accounts for every little bump and ridge in your mouth. Dentures are composed of a gum-colored base, which is attached to a set of false teeth. They rest on top of your gums using suction or clasps to stay in place. Most dentures today are made out of flexible resins that provide you with comfort and function. The best part is that they are completely removeable, which makes cleaning incredibly easy.
Your Options for Dentures
You have 3 amazing options for your dentures:
Partial Dentures
Partial dentures are optimal for patients who are missing multiple teeth in the same arch of their mouth. A major benefit of partial dentures is that they maintain your remaining natural tooth structure. Typically, a partial denture is built around your remaining teeth and held in place using clasps to complete your smile. Even though they rely on supportive mechanisms, partials are still removeable.
Full Dentures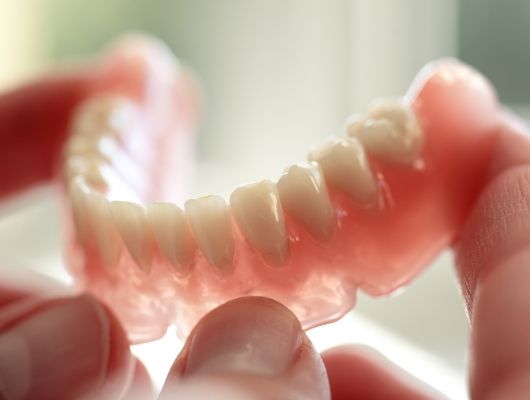 Full dentures are the quickest and most effective way to replace an entire arch of teeth. They rest on top of your gums, staying in place with natural suction. You can even use a little denture adhesive to keep them in place, but they should be removed each night for cleaning.
Implant-Retained Dentures
If you're looking for maximum security, implant-retained dentures are your best option. Dental implants are tiny titanium posts that get placed directly in the jawbone to support and stabilize your dentures. Dental implants also prevent the deterioration of your jawbone, which is caused by missing teeth. Once your implants are in place, you can simply click your dentures in and out of your mouth for the most secure and functional restoration.
Benefits of Dentures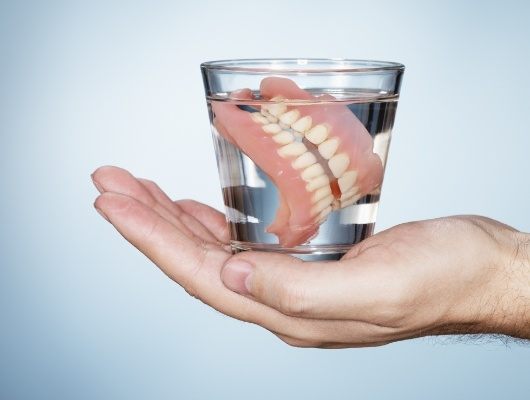 One of the biggest advantages of dentures is their versatility. Whether you're missing multiple teeth or a whole row, they can restore your smile with ease. Besides having a full and beautiful-looking smile, dentures can boost your confidence, improve your speech, and help you chew all of your favorite foods. Plus, implant-retained dentures can improve your natural biting power by 50%.
Additionally, dentures are the only tooth replacement that is completely removeable. This allows you the unique choice of when to show off your smile and when to clean it. However, they also help fill out the appearance of your face and cheeks, so you'll notice a difference when they aren't in your mouth. With proper care, dentures can give you a beautifully complete smile for years to come.
The Cost of Dentures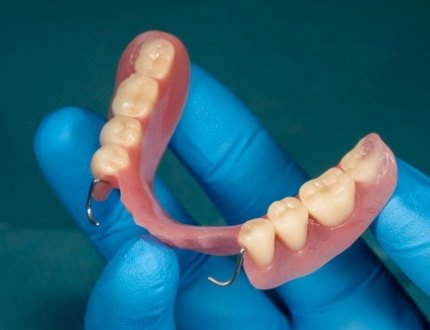 The cost of dentures can vary because every case is different. It will depend on how many teeth you're missing and the overall condition of your mouth. Dr. Ahir and Dr. Shekhadiya accept a variety of dental insurance plans to provide you with quality dentures at an affordable price.