Dental Implant Failure & Salvage – Denton, TX
Doing Our Utmost to Save Your New Smile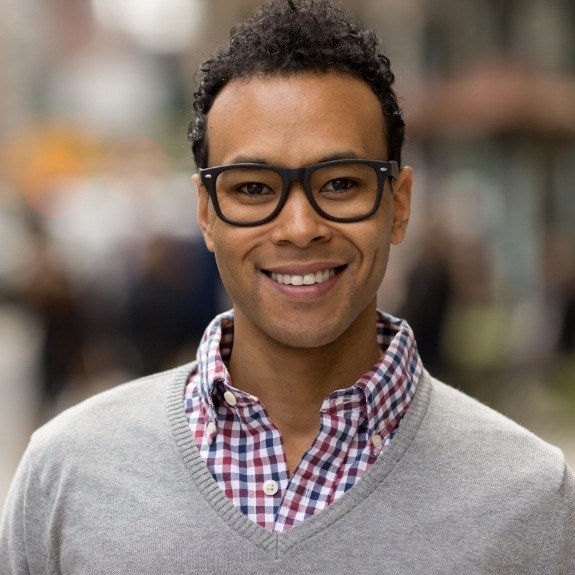 At Prime Dentistry, we pride ourselves on the quality of our care. That's why before we proceed with dental implant treatment, we make sure a patient is a good candidate and fully understands how to care for their new pearly whites. For that reason, over 95% of our dental implant patients are still enjoying their new smiles after more than a decade! However, there's still a chance, albeit a small one, that some patients will experience a failed dental implant in Denton, TX. If that occurs, you can be sure that our team will do our utmost to save your new smile. If you suspect there's a problem with your dental implants, please let us know – you can never be too careful!
Why Do Dental Implants Fail?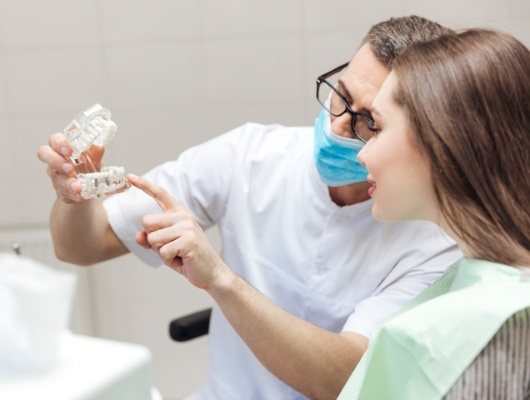 Dental implant failure can occur shortly after the implants are placed, but it can also happen several months or years down the road. Following dental implant surgery, the posts encourage your jawbone to grow around them. This process, called osseointegration, can take up to six months, and if it is not complete within that timeframe, then the implants have most likely failed and need to be removed.
Late-term dental implant failure can also happen long after osseointegration. The most common reason is peri-implantitis, a form of gum disease that is usually a result of inadequate oral hygiene. As this infection develops and worsens, bacteria attack the tissues in the gums and jawbone that are responsible for supporting the implant. Therefore, the implant becomes less stable and more at risk of failure.
Signs of a Failed Dental Implant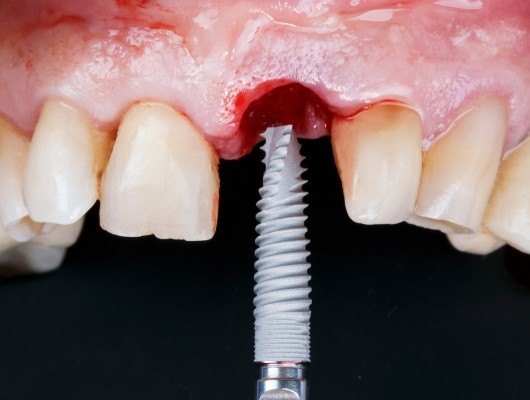 If it has been less than a year since you received your dental implants in Denton, it can be hard to tell when something is amiss. However, our dentists can detect when the implant has not properly fused to the jawbone. It may be easier to spot issues once your restoration (crown, bridge, or denture) has been attached to the top of the implant.
When it comes to your smile, it's better to be safe than sorry. That's why we cannot recommend enough that you call us if you notice any of these symptoms of dental implant failure:
Receding gums
Gums that are swollen, red, or bleed easily
Persistent bad breath or foul taste in the mouth
Feeling like your implant is loose
Fever or other signs of an infection
How Dental Implant Salvage Works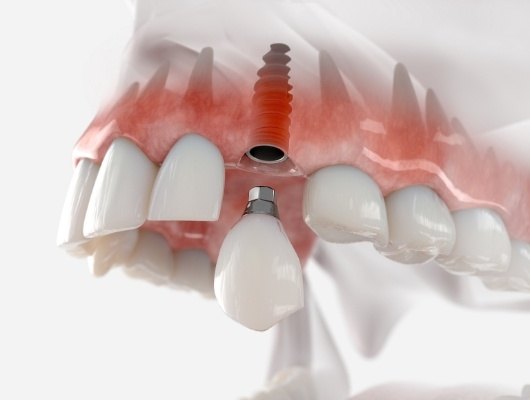 If we're able to catch the issue in its early stages, we may be able to treat it without having to remove the implant at all. We may only require conservative treatments like deep cleaning and/or a prescription of antibiotics.
However, if the implant has already failed, we might have to remove the implant entirely and target the root of the infection directly. At that point, we can discuss starting the dental implant process over again.