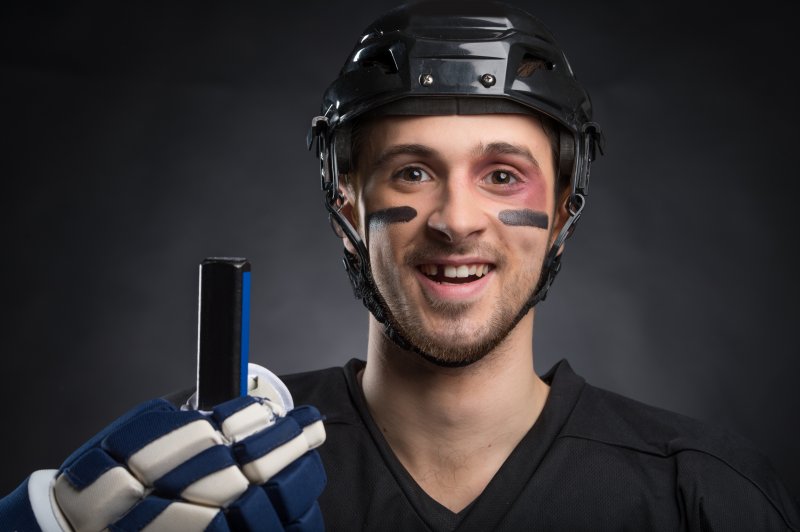 Anyone who has been in this situation before knows just how scary and stressful it can be. When you are in a state of shock and pain, it can be difficult to think through what you should do to save your knocked-out tooth. By remaining calm and acting quickly, you can take steps to preserve your tooth long enough for your emergency dentist to take action. Read on to learn exactly what you should do if you find yourself with a knocked-out tooth.
5 Steps to Take After Knocking Out a Tooth
To increase the likelihood of saving your tooth, remain calm and do the following:
Find your tooth: Locate your tooth and only pick it up by the crown. You don't want to cause any additional damage to the soft tissue, so avoid touching the root of your tooth.
Rinse your tooth: If you see any dirt on your tooth, gently rinse it off with water. Don't use any soap or chemicals. Don't scrub or dry off the tooth either. It's important that it stays moist.
Return the tooth: If you can, place the tooth back into the socket where it was before. Gently push it in with your fingers and hold it in your mouth by softly biting down.
Keep it moist: If you aren't able to put the tooth back into your mouth, you should keep it moist in another way. Either hold it in your cheek or place it in a container of milk. Don't use water because the root surface cells cannot tolerate it for an extended period.
See an emergency dentist: You should do this as soon as possible. Give them a call to let them know that you're on your way. This should be done within an hour of the injury. Waiting any longer significantly reduces your dentist's ability to save your tooth.
What If Your Tooth Cannot Be Saved?
If your dentist has determined that your tooth can't be saved for one reason or another, this doesn't mean that you need to go the rest of your life with gaps in your smile. When you don't replace your missing teeth, you can experience a variety of oral health issues as a result, like misalignment, jawbone deterioration, and additional tooth loss. That's why it's a good idea to discuss tooth replacement options, like a dental bridge or dental implant, to restore your smile.
As alarming as a knocked-out tooth can be, by acting quickly and taking the steps listed above, you can work towards restoring your smile!
About the Author
Dr. Dhiren Ahir is an experienced dentist who has been working in the field for more than 12 years. After graduating with his Bachelor of Dental Surgery degree from the Government Dental College and Hospital in Ahmedabad, India, he moved to the United States and graduated from the New York University College of Dentistry. Currently, he is a proud member of the American Dental Association, Texas Dental Association, and the Dallas County Dental Society. For more information on emergency dentistry or to schedule an appointment at his office in Denton, visit his website or call (940) 514-0333.