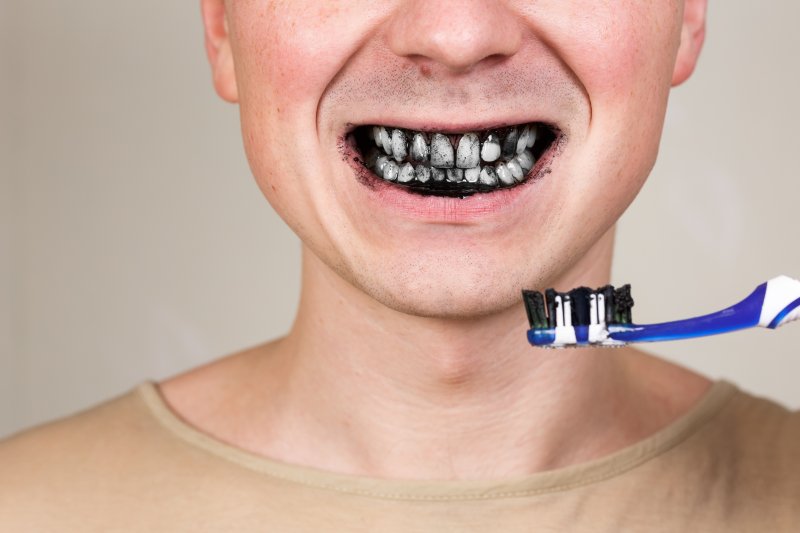 Like an expensive outfit or a luxury car, veneers can give you access to a life beyond the usual. When you smile you won't feel like just anybody else—you feel like a movie star. However, just like a luxury car, you have to maintain your veneers in a particular way to keep them looking good. One of the ways you can do that is to use toothpaste that won't damage your restoration. Here's a guide to some of the kinds of toothpaste you should be avoiding, along with some recommendations for which to use instead.
Which Toothpastes Should I Avoid?
Even people attuned to their oral health might not be aware that veneers can be damaged by many of the most common kinds of toothpaste. Fortunately, these varieties often advertise very clearly the things that make them dangerous to your restoration. Here are two types of toothpaste you should be careful around.
"Whitening" toothpaste
Everybody wants a brighter smile; that may very well be the reason you began considering veneers in the first place. But the ingredients in toothpaste meant to whiten your teeth can actually do significant damage to your restoration. Such products often contain hydrogen peroxide, the same compound used in professional whitening solutions. Unfortunately, the very things that make this chemical so good at breaking down stains make it equally adept at wearing away the adhesive that holds your veneer in place.
Abrasive Toothpaste
Charcoal toothpaste has become a bit of a fad as of late. These cleaning products have great branding: "This dark toothpaste can actually make your teeth whiter! You Won't Believe The Results!!!" There is some evidence to support charcoal's use as an absorbent cleaning product, but its effectiveness in an oral health context is disputed. What is clear, however, is the effect that hard charcoal can have on porcelain restorations. Using charcoal toothpaste causes small scratches on the surface of your teeth, meaning significant damage to your restoration over time. The same goes for whitening toothpaste that contains baking soda; while not necessarily hard enough to penetrate the enamel, the abrasive crystals can wear on your veneer.
Which Toothpaste Should I Use?
Some brands make specially crafted veneer-ready toothpaste, and while it doesn't hurt to use them (so long as they're ADA-approved) it isn't really necessary. Just find a gel toothpaste free from abrasives and that doesn't contain hydrogen peroxide. If you'd like a more specific recommendation, you can always ask your dentist for advice.
Like with anything worth holding onto, veneers benefit from proper maintenance. Just keep their care in mind next time you purchase toothpaste, and you'll be able to keep your movie star looks for a long time to come.
About Our Practice
At Prime Dentistry of Denton, we offer high-quality and comfortable dental care for everyone who visits our office. Within two quick appointments, we can custom fit you for a set of veneers, giving you your perfect smile. We also make use of the latest in dental technology to ensure that all of our patients' smiles look the best they can. If you have any questions about upkeep for your veneers, we can be reached at our website or by phone at (940) 514-0333.